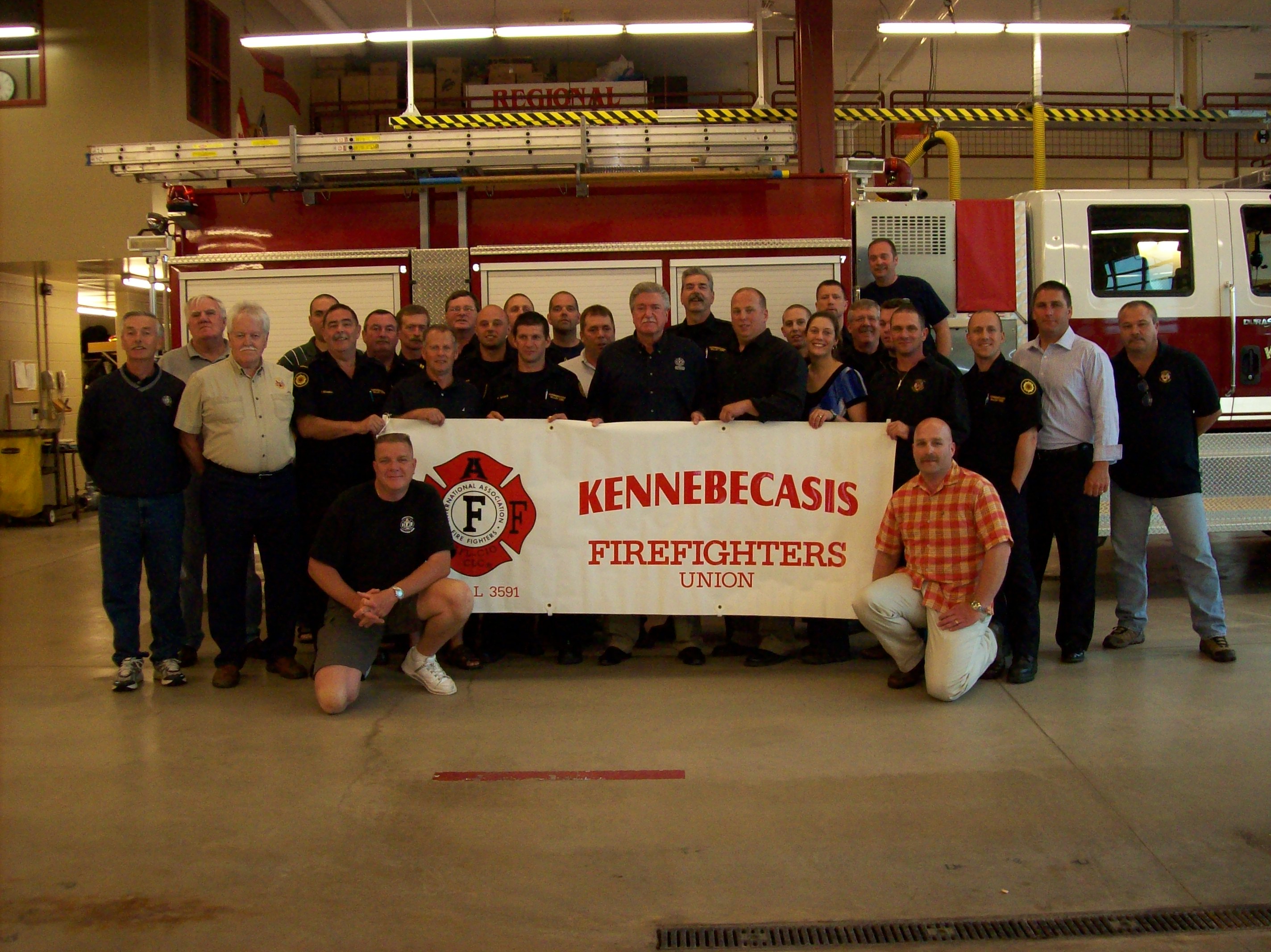 Welcome to the home of Kennebecasis Firefighters Union Local 3591!

We are the career firefighters of the Kennebecasis Valley Fire Department, protecting the southern New Brunswick communities of Rothesay, Quispamsis and surrounding areas.Our current membership is 41 members strong, including a governing Executive Board of 5 elected members.

We are under the jurisdiction of the 15th District of the IAFF, and also affiliated with the Atlantic Provinces Professional Fire Fighters Association (APPFFA) which proudly represents the Canadian provinces of New Brunswick, Nova Scotia, and Newfoundland. Our charity work includes fundraising for Muscular Dystrophy Canada and the Atlantic Burn Camp for kids, as well as many local benevolent needs as they arise. Local 3591 has taken an active approach on firefighter issues at the federal, provincial, and municipal levels of government.
Members of the Kennebecasis Firefighters Union will be wearing pink t-shirts for a week in October to raise money and awareness for the National Breast Cancer Awareness Month. Read More...
Congratulations to Brothers Paul Spinks, Shane Johnson, Craig Buck, and Andrew Steeves, winners of Moncton Local 999's annual Guns and Hoses Golf Tournament. Read More...
The Kennebecasis Firefighters Union Challenge Coin is now available!
$15 per coin (for non IAFF members)
Please contact Bruce LeBlanc for details and purchase
bleblanc@iaff3591.org